Pittella



Pittella produces luxury Italian designed and manufactured architectural door and bathroom fittings. Beautiful, disciplined design and an inherent Italian style manifested in every product are the Pittella brand's hallmarks.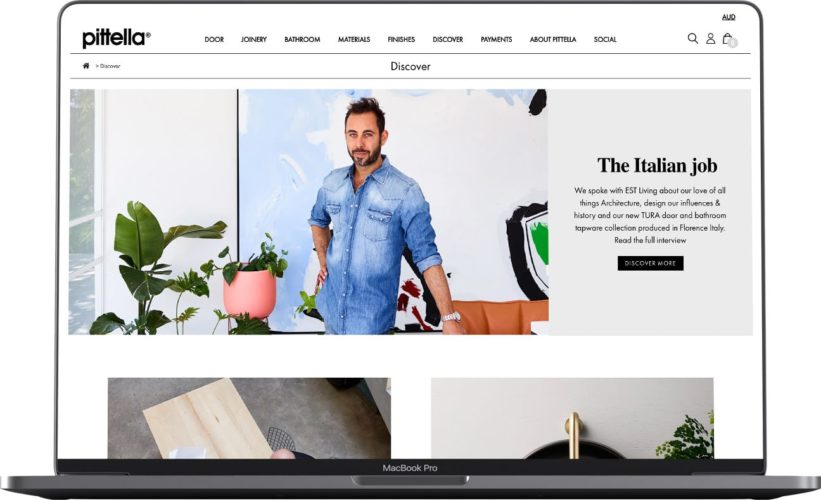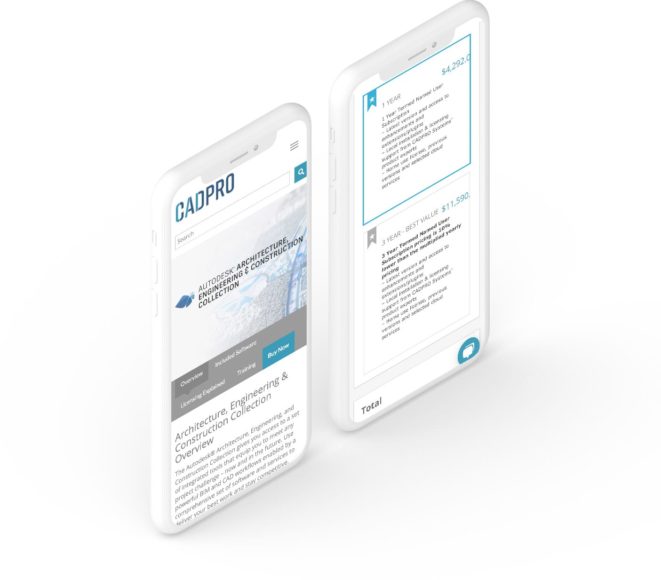 Background
Simone Pittella identified the need to transition from traditional sales to online sales. Simone researched a range of ERP systems and found MYOB Advanced to be the ideal solution. Our ERP Partner Kilimanjaro introduced Weka Online to Pittella.
The Challenge
Product Inventory and customer CRM managed under one umbrella.
Pittella outlined the need to have product inventory, finances, and CRM managed under one umbrella. Pittella's ERP system had to be the source of truth, feeding product inventory data to connected systems.
Simone needed a streamlined system between an online quote tool, eCommerce website, and MYOB Advanced. The eCommerce website required the ability to sync in multiple currencies.
Specific requirements included:
Price sync
Stock sync
MailChimp integration
Multi-currency sync
eCommerce custom design
Quote tool development
Quote tool sync with MYOB Advanced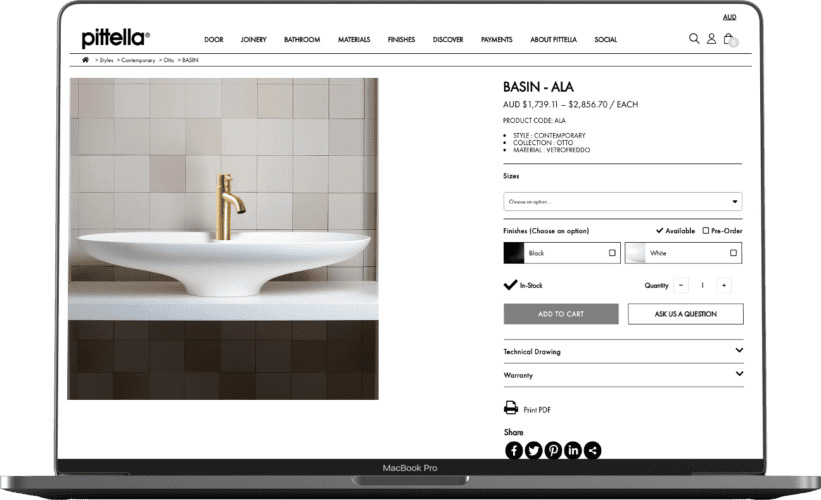 Pittella initially agreed to integration between their WooCommerce website and MYOB Advanced. Weka Online connected the 'stock available' and stock item prices, resulting in live pricing and inventory.
As the relationship grew, Weka Online built a custom quoting tool for Pittella. The Quote tool gave Pittella's team the ability to generate quotations on the spot using their tablets.
Additional projects included a back-order system to split the shipments between stock available now and supply due to arrive in due course.
Bottomline
With Weka Online, Pittella built a streamlined order system. Pittella can now sell their high-quality Italian made door and bathroom fittings to the world. The integrated solution between MYOB Advanced, WooCommerce, MailChimp, and their quote tool has now eliminated the need for double handling of data within the order process.
Pittella's Online sales have grown from nothing into a moderate amount each month. Sales from the first year to the second year have increased by approximately 100%. Pittella has just started on their journey towards becoming an online powerhouse, and we look forward to being apart of it.